The Top 5 Reasons Why Businesses Succeed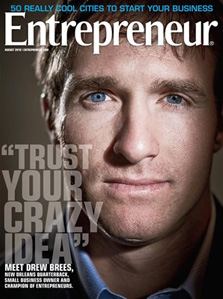 Successful business owners and managers have learned that they cannot personally perform all of the necessary functions needed to succeed and grow their business. Hiring specialized individuals to do the multitude of needed business tasks is very expensive and a viable alternative solution is to outsource. Outsourcing saves time, money and helps a business consolidate multiple vendors, simplify tasks and stabilize costs.
A written realistic and measurable business plan is one of the keys to business success. The business plan will help to secure needed capital from lending institutions or venture capitalists and will attract needed talent to enhance success. The plan identifies business goals, niche market trends and customer service requirements. It also provides a timeline for accomplishing business goals and measuring success.
Successful companies create a "Unique Selling Proposition" or USP. This can also be referred to as their "Core Story." Why should customers buy from you and not your competition? This is the key that makes your product or service a "must have" for your clients.
Treating employees as the most important part of your business returns amazing dividends. Where would your business be without dedicated employees? Happy, satisfied employees not only make you money, they save time and money in recruiting, hiring and training costs. Successful businesses provide employee benefits, a good working environment and reward their employees.
The best companies have a current marketing plan that includes a professional looking website with interactive capabilities. Social networking and search engine optimization will enhance your website's attractiveness and draw potential customers to you.
We highly recommend www.mediabazooka.com. We use them for all our design, and marketing needs.
OneSource Employer Services can assist your business in reaching your goals with our "Human Resource Assessment." It is Free with no obligation. Contact OneSource today!