Free Human Resource Assessment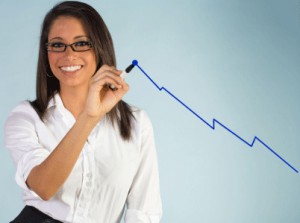 Business owners are looking for ways to cut costs and reduce liability. OneSource has developed a tool that identifies and provides solutions for "The Five Most Common Human Resource Mistakes." The tool is called the "Human Resource Assessment."
The assessment is a simple, yet powerful review of nine important areas of your business. In today's economy, every business needs to identify areas of strength and weakness to maximize profits and minimize liabilities.
The assessment covers recruiting, hiring, state and federal regulatory compliance, benefits, payroll, risk management and employee relations. It is a very valuable assessment tool (see testimonials).
One of OneSource's owners will personally conduct the assessment with you. You will receive a written review of the assessment with absolutely no obligation . . . it is Free!
Please contact Roberta or Steve at OneSource at 602-553-8300
Or email roberta@onesource-az.com or steve@onesource-az.com
.
---
Testimonials
The Human Resource Assessment was a very valuable tool for our company. We were able to reduce the cost of recruiting and hiring and consolidate several employee administrative functions.
Susan W., Phoenix, AZ
Little did I know that our company was so non-compliant with many state and federal regulations. The Human Resource Assessment identified several areas of weakness and lowered our overall costs significantly.
Brenda A., Yucca, AZ
The Human Resource Assessment will benefit virtually every business. Employee payroll, benefits and administration are an employer's single largest expense. The Assessment revealed several deficiencies after our company spent a lot of money hiring professionals that we thought protected our business. The written assessment evaluation was very well done and the recommendations reduced our employee expenses dramatically. I recommend the HRA for every business!
Bob R., Phoenix, AZ
Whether a business is just starting out or they have been in business for several years, the Human Resource Assessment will prove to be an invaluable tool! Our company was deficient in five of the nine areas that were assessed. We are grateful to OneSource for their timely and cost saving recommendations.
Mike M., Scottsdale, AZ
Without a doubt the best review our company has ever received . . . and it was free! We were able to immediately implement the recommendations made by OneSource and we lowered costs in payroll, group medical and human resource functions!
Mary B., Phoenix, AZ